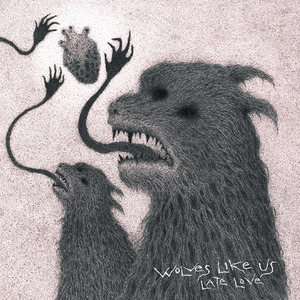 Oslo hard rockers, Wolves like Us', debut, Late Love fires on all cylinders with the same, smart intensity of Therapy?, Deftones and Drive like Jehu. 
Fuzzed out guitars, raspy-yet-melodic vocals, rumbling bass lines and precision percussion are the sonic bricks of Wolves like Us' sound and the end result is nothing shy of welcome in a music environment of copy-cats and sound-alikes.  Larsh, Espen, Jonas and Toy bring a sense of urgency with their heavy-hitting material and it grabs you by the collar and forces you on your feet.  For the duration of the 39 minute runtime of Late Love you're held captive by the
band's sonic assault, but it's the most enjoyable captivity on the planet.
Fans of CKY, Thrice, Soundgarden, and The Sword will nosh on the group's alt-metal infused with stoner-metal vibe.  Get your grubby paws on Late Love and help launch the career of these fledgling headbangers.  The music world will thank you for it.
If you liked this, then you'll love:
Album review – Devolved
Album Review –Mae West – Self-Titled EP
Album Review-Villains:Intentions
Album Review – Primordial – Storm Before Calm
The Digg – Episode 9