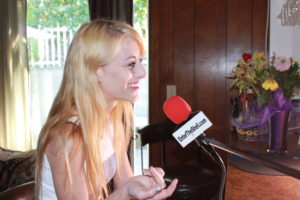 In this episode of the Tortoise & The Hare Experience, we're going through more submissions that were sent to us! And we brought along a special guest as well!
 Tune In!
Join Dani on her SnapChat: @Nintendontblink, Facebook, and Instagram. https://www.patreon.com/Danisciacca/community
Podcast: Play in new window | Download
Music Submission
Jen Gloeckner's new record VINE,  Jen's 3rd full length record includes appearances by
John Ashton (Psychedelic Furs), Henry Padovani (original
guitarist and founding member of The Police) and Angela Mattson
(In The Valley Below) and was mixed by Brian McTear and Poirier
at Miner Street Recordings in Philadelphia (Sharon Van Etten,
Marissa Nadler, War on Drugs, Kurt Vile, etc.). VINE takes
Jen's seductive and haunting vocals and hypnotic, edgy, and
surreal instrumentation to a new level, combining elements of
dream/electronica, trip-folk and Americana.
VINE is starting to pick up some nice airplay, with "The Last Thought"
already charting!
————
Hello From France! It's with great pleasure that I announce the release of POUSSIN's new single "The rose and the flames"
Folk/Rock/Pop
Website : www.poussinmusic.com
———
MAL
Disintegration (off the "Acqua Macabre" Album )
MAL is a Los Angeles based Alt., Psychedelic, aggressive, sub-genre blending trio dedicated to bringing quality sounds to your ear holes.
For More Information: Malrock.com
———–
Midnight Vesta
Moving Day
Life is about managing the twists and turns that you encounter day-to-day. The date of birth, the date of death, and the "dash" in between: the loss of loved ones, failed relationships, and the prospect of new ones. It's all about transition. With that in mind, Moving Day felt like the appropriate lead single from our new album.
http://midnightvesta.com/
Like Tortoise and The Hare Experience On FACEBOOK BY CLICKING HERE!
Visit Enter The Shell on Facebook, Twitter, YouTube and write us a review on Itunes.