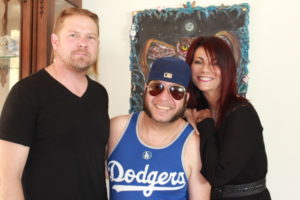 Scott Wilson is a professional touring/recording bass player with a versatile performing style and singing solid background vocals that has landed him on many notable sound stages. Scott is second longest Standing Member of the Platinum Selling Band Tantric.Who has went on to have many chart topping hits and a Grammy nomination for song of the year.
When Scott isn't touring he travels all around the nation producing both national acts and helping local/regional bands reach the next level. He calls home Colorado Springs and is also partners in the recording studio Sunshine Studio and Venue Sunshine Studios Live.
Check out Scott Wilson on his Website, Facebook, Sunshine Studios Live, Tantric Facebook, & Tantric Website!
Podcast: Play in new window | Download
Like Tortoise and The Hare Experience On FACEBOOK BY CLICKING HERE!
Visit Enter The Shell on Facebook, Twitter, YouTube and write us a review on Itunes.