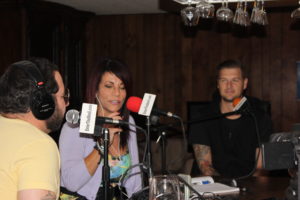 Do we have a show for you! We're talking with Ty Fury! Guitarist for Trapt @traptofficial and professional guitar tech. We get all the deets as we talk about life on tour!
Check out Ty Fury on his TRAPT Website, Facebook, & Tantric Website!
Podcast: Play in new window | Download
Like Tortoise and The Hare Experience On FACEBOOK BY CLICKING HERE!
Visit Enter The Shell on Facebook, Twitter, YouTube and write us a review on Itunes.