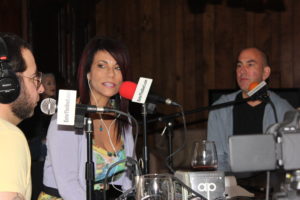 We're Back! After a long hiatus, your favorite duo is back and we're doing it in style! We have with us Mike and Timmy from Alien Ant Farm! We're catching up with the band, and finding out what everyone has been up to since the last show! You Won't want to miss this!
Check out Alien Ant Farm on their Website, Facebook, & YouTube!
Podcast: Play in new window | Download
Like Tortoise and The Hare Experience On FACEBOOK BY CLICKING HERE!
Visit Enter The Shell on Facebook, Twitter, YouTube and write us a review on Itunes.
Help Out Aiden and Ainsley family from Jam Stain as we raise money for Their Funeral By Clicking HERE