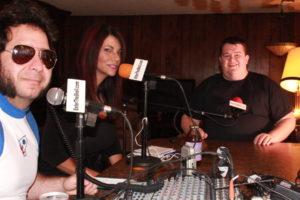 In this episode of the Tortoise & The Hare Experience, we're hanging with Comedian Chris Cope! A Florida transplant living in Los Angeles, La's been great to Chris thus far, In his short time in town, Chris has appeared on The Jimmy Kimmel Show, Laughs on Fox , Tosh.0 and "Grey's Anatomy".
Checkout Christopher Cope on his  Website, and Instagram.
Podcast: Play in new window | Download
Music Submission
Big Fresh – Paralyzed
Exploring the human spirit via the eardrum.
https://www.facebook.com/FallPreview/
---
Ethos- The Archetype Suite: III. Apotheosis
Shade & Soil by Ethos, which will be released June 20th, 2017, for your consideration. Known for a fusion of heavy rock riffs, classical piano, syncopated rhythms, and melodic vocals, Ethos (Rome, GA) exhibits a technically rich yet accessible rock sound with roots in Alternative rock, Progressive rock, and Post-metal.
Like Tortoise and The Hare Experience On FACEBOOK BY CLICKING HERE!
Visit Enter The Shell on Facebook, Twitter, YouTube and write us a review on Itunes.