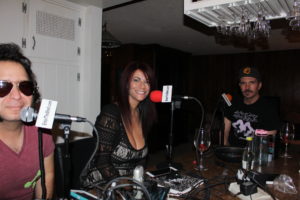 In this episode of the Tortoise & The Hare Experience, we're talking with Tygh Runyan! Having played guitar since childhood, at 19 he formed the experimental rock band Beans with two high school friends, and went on to release 5 albums on various record labels & tour extensively. Runyan also played lead guitar for indie rock band The Awkward Stage. As composer, Tygh has scored the feature films Various Positions, Red Deer (as Beans), & Control Alt Delete. He was nominated for a Leo award for his score of the short film Whiteout. He plays guitar and keyboards in LA-based band Corredor.
Check out Tygh Runyan on his Wikipedia, Facebook, IMDB, Instagram, & Twitter!
Podcast: Play in new window | Download
Like Tortoise and The Hare Experience On FACEBOOK BY CLICKING HERE!
Visit Enter The Shell on Facebook, Twitter, YouTube and write us a review on Itunes.