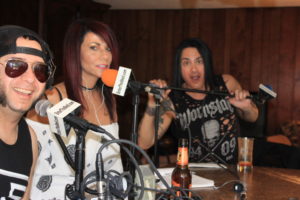 A band that is not just a product of the Hollywood scene, but a band that helped build today's scene. They did it with a live show that is bigger than the clubs they pack, a sound that is as big as their live spectacle, and the determination to remind us all that while rock and roll is a celebration, it resonates the deepest when it has a purpose. Today we welcome back Mikey Lopez of 9Electric!

Visit 9 Electric on their Website, Facebook, YouTube and Twitter

Podcast: Play in new window | Download
Like Tortoise and The Hare Experience On FACEBOOK BY CLICKING HERE!
Visit Enter The Shell on Facebook, Twitter, YouTube and write us a review on Itunes.