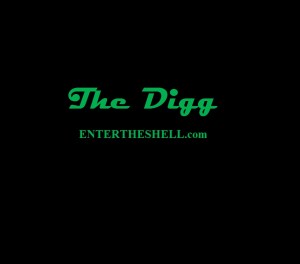 In this special Thursday edition of The Digg, Mailo plays new music from The Flaming Lips, plus music from The Black Keys, Parliament, Ida Maria and Beck.  Even though Turrtle is busy waxing his shell, you can still have a happy Thursday with The Digg!  Don't forget to check the artist's website for official news.  Click the links below to purchase their music digitally!
Special thanks to our new Sponsor:  The Queen of Pop(s)/Purdie Pops!  Visit her facebook page for all you cake pop needs!  Click HERE!
Podcast: Play in new window | Download
  (to save to your hard drive, right click the download button, and select "Save Link As"
All Albums are $9.99 on the net unless otherwise stated as of July 11, 2012.
01.  "2012 (You Must Be Up-Graded)"- The Flaming Lips (f/Ke$ha & Biz Markie) off the album The Flaming Lips and Heady Fwends.  Buy the album on iTunes ($11.99)/Amazon ($4.99)
02. "Queen of the World"- Ida Maria off the album Fortress 'Round My Heart.  Buy the album on iTunes ($7.99)/Amazon ($7.99)/Google ($7.99)
03. "Let's Get Lost"- Beck & Bat For Lashes off the soundtrack Twilight:Eclipse.  Buy the album on iTunes ($11.99)/Amazon ($2.99)

04. "Don't Let Go"- Pacha Massive off the album All Good Things.  Buy the album on iTunes ($5.99)/Amazon ($5.99)/Google ($5.99)

05. "Mothership Connection"- Parliament off the album Mothership Connection.  Buy the album on iTunes ($7.99)/Amazon ($7.92)/Google ($7.99)
06. "Howlin' For You"- The Black Keys off the album Brothers.  Buy the album on iTunes/Amazon ($6.99)