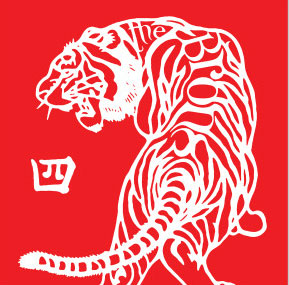 Los Angeles ragers, The Bronx, return to the world of punk with their aptly titled fourth album, IV.  Even after their foray into mariachi music, the lads haven't lost any of their fire and froth.
Matt Caughthran, guitarists Joby J. Ford and Ken Horne, bassist Brad Magers and drummer Jorma Vik have collectively concocted an album that packs a wallup, but throws it's punches from a more mature stand point.  Gone are the thrash about, violent anthems like "Heart Attack American" and in their place are melody driven, group sing-a-longs ("Youth Wasted") the Dropkick Murphys would be proud of.
For fans that jumped on The Bronx bandwagon because of their raucous similarity to bands like Every Time I Die, I can attest that they will  likely be disappointed as the previous "rage-for-rage's sake" sound these cats were so good at has been replaced with 70's rock swagger.  The boys balls' are still big, they just don't end up black and blue as often.  IV, for all intents and purposes, is damn near catchy; and that's not necessarily a bad thing.
Links: