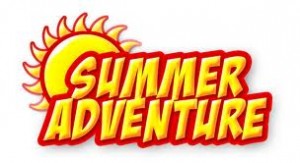 In this edition of the PLaylist we're getting you ready for some summer adventure as we embark on another musical journey! So grab a rope, ten bucks and some extra socks!
Here's The Playlist:
1. Kelli Scarr– "Dangling Teeth"
2. Skipping Girl Vinegar– "Chase the Sun"
3. Jeremy Fisher– "Built to last"
4. Ducky – "The Tropics" (Exclusive Live Version)
5. Two Wounded Birds– "To Be Young"
6. Swiss American Federation– "Oxygen" (feat. Cary Brothers)
Podcast: Play in new window | Download
Let me know your thoughts, email me Turrtle@EnterTheShell.com
Got Stitcher? We're on it! So get it! Stitcher is a award-winning provider of news and talk radio for your mobile phone, Stitcher is smart radio for your smart phone.
Visit Enter The Shell on Facebook, Twitter, YouTube and write us a review on Itunes.
Get a glimpse of what its like to Enter The Shell, by checking out the performances on the ETS Show by Clicking Here!
Here are some other ETS you might be into: