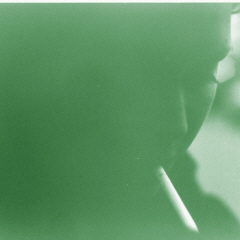 I'll probably catch hell from hipsters everywhere for this statement, but many times performance art bands/musicians can feel a bit trite midway through their act.  I understand you're trying to convey something so important and deeply-rooted in your psyche, but I'm just not interested in you writhing around in broken glass while howling like you're being violated from behind.  Conversely, when a singer doesn't have to publicly flagellate and can rely solely on their "off-their-meds" style voice to convey the band's point, I will gladly applaud and embrace them.  Such is the case with So Cal act Repeater. 
The orchestrated calamity of singer/bassist Steve Krolikowski; keyboardist Rob Wallace; guitarist Alex Forsythe and drummer Matt Hanief on the band's debut LP, We Walk from Safety is akin to an enjoyable experience inside the mind of a manic-depressive.  The emotional instability behind Krolikowski's voice is palpable and when it's paired with the urgent drums, haunting synth work and atmospheric guitars the resulting sonic deluge is delightfully exhausting and exists somewhere between the bummed-out bass groove of Interpol and the art-rock freak outs of Bauhaus.
It's no wonder that We Walk from Safety was produced by known psychological tormentor producer, Ross Robinson (Deftones, Korn, At the Drive In).  Robinson has an innate ability to get the most raw and visceral performances from the artists he works with (don't believe me?  Give Korn's debut a listen again and tell me Jon Davis doesn't sound like he's ready to snap) and his work with Repeater is flawless.
For fans of Cursive, Bauhaus, Thursday or At the Drive In, Repeater deserves your attention.  The band is
just getting started and it's a perfect time to support them.  Specifically the band is accepting donations to press physical releases of We Walk from Safety.  In an age of iPods and ear-bud zombies, actual physical releases of albums are rare and absolutely worth every penny.  Take a walk from safety, hand in hand with Repeater and leave the saccharine coated garbage "music" behind.
If you liked this, then you'll love:
The Dead Weather- Sea of Cowards
Artist of the Week-The Jezebels
Free Download: Empress Hotel
Enter the Shell Show- the Jezabels