"I've always felt 'Simon' was about the need to be heard and understood, no matter who you are or what your mental state is," Una Lux vocalist Kelso Norris says. "Simon just wants someone to understand him."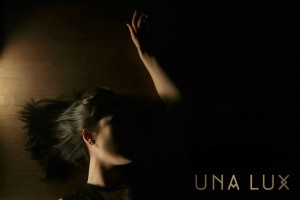 Una Lux is currently finishing its debut EP with a release date to be announced soon. Intimate and yearning, this first group of Una Lux songs are being brought to the surface by producer Nick Sansano (Sonic Youth, Le Tigre, Public Enemy), who began working with the band in 2013 after recognizing their idiosyncratic style and ability to translate the human condition into something timeless.
Check out Una Lux on their Website, Facebook, Twitter, YouTube, Instagram and SoundCloud!
Visit Enter The Shell on Facebook, Twitter, YouTube and write us a review on Itunes.
Enjoy and if you can, let me know what you think! Turrtle [at] EnterTheShell.com
To Save Song "Right Click and Save As"
Got Stitcher? We're on it! So get it! Stitcher is a award-winning provider of news and talk radio for your mobile phone, Stitcher is smart radio for your smart phone
Get a glimpse of what its like to Enter The Shell, by checking out the performances on the ETS Show by Clicking Here!
Here are some other ETS you might be into: