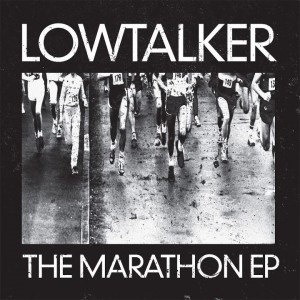 Lowtalker
The Marathon EP
review by DZ
The Marathon EP by Lowtalker which is being released September 18th, is wall to wall full of driving rhythms, big angular guitars and gravely melodic vocals that teeter right on the brink of nausea-inducing-emo-
catastrophe without quite falling headlong into that godforsaken abyss. This is a band that I most likely would have really liked when I was 24. Their sound reminds me of 90s era Jawbox, Quicksand, Jawbreaker, et al. The more times I listen to the first track "Like Minnows" the more I find it affecting. Though the vocal stylings dip occasionally into that dark emo-cesspool, overall I feel that Lowtalker has managed to walk a fine line that not many bands seem to be able to do; this recording seems to exist in that magical liminal space in between whiny-stock-melodic-self-indulgence and dissonant-angular-power-post-punk. The result is an awkward alchemy that I find endearing and even nostalgia-evoking. My favorite tunes are "Like Minnows," "Barstow" and the last song, "Chances" which has these guitars that come in during the outro that remind me of Death Cab For Cutie's seminal first album, adding a mysterious and wonderful contrast to the big angular rockpile underneath. While not particularly original, and a little same-y song to song, The Marathon EP will surely satisfy the angsty yet sensitive post-punk youth of the midwest and beyond. Go team!
On a side note, is th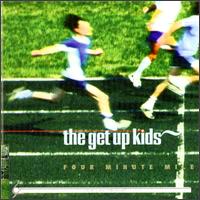 e cover of this EP a nod to fellow emo-rockers, The Get Up Kids' "Four Minute Mile?" or just a coincidence?
LINKS:
https://www.facebook.com/LowtalkerMusic
http://www.myspace.com/lowtalkermusic
https://twitter.com/lowtalkermusic
http://nosleeprecords.com/