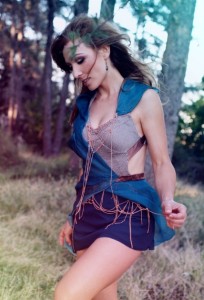 Kyler England has had an illustrious career as a songwriter and artist, and she is constantly looking for ways to grow – never doing what is expected of her. Over the course of more than a half dozen releases, she has always found ways to evolve and surprise her fans with new sounds.
On the new EP The Spare Key Sessions, England reworks several songs from Electric Hum with acoustic arrangements, thickened with a string section. Saying that her favorite kind of songs are "the ones where smart and heart meet… where the lyrics and music are both meaningful and moving," the new stripped down arrangements draw the listener to the intimate and intelligent lyrics and England's emotional and bittersweet delivery. The first single, "Take These Things To Heart," will be featured on an upcoming episode of ABC's Switched At Birth.
The Spare Key Sessions was released digitally on Tuesday, 5/29, and featured as "New & Noteworthy" on the Singer/Songwriter page on iTunes.
Visit Kyler England on her Website, Youtube, Facebook, Tumblr, Itunes and Twitter!
Catch Kyler England in LA:
Presented by NewSong Series with Arts Brookfield
Date: Wednesday, June 13, 2012
Location: FIGat7Th and Ernst & Young Plaza, Downtown Los Angeles
Cost: FREE
All ages
Podcast: Play in new window | Download
Visit Enter The Shell on Facebook, Twitter, YouTube and write us a review on Itunes.
Enjoy and if you can, let me know what you think! Turrtle@EnterTheShell.com
Got Stitcher? We're on it! So get it! Stitcher is a award-winning provider of news and talk radio for your mobile phone, Stitcher is smart radio for your smart phone
Get a glimpse of what its like to Enter The Shell, by checking out the performances on the ETS Show by Clicking Here!
Here are some other ETS you might be into: