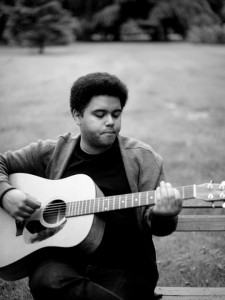 First Transmission was recorded in the spring and summer of 2011, along with fellow Winterlseep bandmates Tim D'Eon and Loel Campbell (and a portion of the record was done in the band's rehearsal space). Most of the record was recorded in an apartment in Montreal. Rah Rah's Erin Passmore lends vocals to two tracks.
The album's title track, "First Transmission," is a reference to SETI scientists who search for signs of intelligent life in space while the second track, "To Love," is about the earthbound emotions we all know well.
Visit Jon Samuel on his Website, Facebook, and Twitter!
Podcast: Play in new window | Download
Visit Enter The Shell on Facebook, Twitter, YouTube and write us a review on Itunes.
Enjoy and if you can, let me know what you think! Turrtle@EnterTheShell.com
Got Stitcher? We're on it! So get it! Stitcher is a award-winning provider of news and talk radio for your mobile phone, Stitcher is smart radio for your smart phone
Get a glimpse of what its like to Enter The Shell, by checking out the performances on the ETS Show by Clicking Here!
Here are some other ETS you might be into: