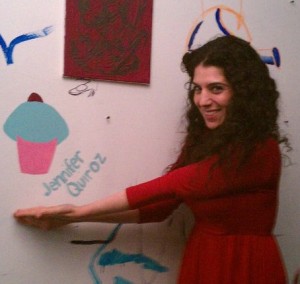 In this new edition of the Enter the Shell Show, Turrtle meets up with Jennifer Quiroz! Join them as the talk about love, life, drag queens , cupcakes, ghosts and pandas! We want you to Enter The Shell!
Connect with Jennifer Quiroz on her Website, Facebook, Twitter and Myspace
Help support Jennifer Quiroz, get her Latest EP "And So I Sing" in our record store!
Podcast: Play in new window | Download
Play and download Jennifer Quiroz live
Email Mailo@EnterTheShell.com for your chance to win an autographed CD By Jennifer Quiroz!
Thanks To NoHo2 Studio for letting us broadcast live! If you want to see more pictures from the show Click Here!
Got Stitcher? We're on it! So get it! Stitcher is a award-winning provider of news and talk radio for your mobile phone, Stitcher is smart radio for your smart phone
Check out The Enter The Shell Record Store!
If you liked this, then you'll love: