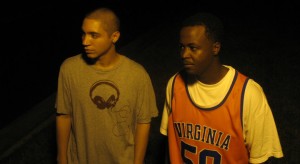 So over the break I get an email form this group called "iLL-iteracy" with an MP3 attached. I downloaded it and had to give it out too you! Let me know what you think, and as always support free music and check "iLL-iteracy" out!!!!
Visit iLL-iteracy on their Website, Twitter, Facebook, and YouTube.
Podcast: Play in new window | Download
To download to your hard drive: Right-Click on Download and "Save As"
Let me know your thoughts, email me Turrtle@EnterTheShell.com
Got Stitcher? We're on it! So get it! Stitcher is a award-winning provider of news and talk radio for your mobile phone, Stitcher is smart radio for your smart phone
Visit Enter The Shell on Facebook, Twitter, YouTube and write us a review on Itunes.
Get a glimpse of what its like to Enter The Shell, by checking out the performances on the ETS Show by Clicking Here!
Here are some other ETS you might be into: