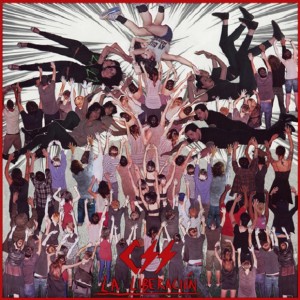 Cansei de Ser Sexy, or CSS as they may be better known, returns with their third album La Liberacion. Translating to "Tired of being sexy," the name is much like the band themselves; goofy, fun, and liberating from the traditional constructs of music. They have quite a variety of musical styles on the same album, while at the same time still sounding like one band made it.
The Sao Paulo natives don't sound like anything you would expect from Brazil, but then again, lead singer, Lovefoxxx, gives the impression in songs such as "City Grrl" they wish they lived in a different part of the world anyway, so why shouldn't their music be the same? It's a combination of punk-pop, dance and brit-rock. While CSS remains a band that doesn't "give a shit," they have done some maturing; the album isn't quite as absurd as their debut, or album number two, Donkey. There still is an element that makes you believe that the band likes to party, especially in the song "Fuck Everything" "I'm so high, gonna bump it up, gonna dance all night, even if the music sucks" Its really an anthem for being tired of life.
CSS is maintaining a mildly refined version of their classic sound in this album, and still writing music for those of us in an in-between stage of our lives; definitely not grown up, yet ready to lead this world.