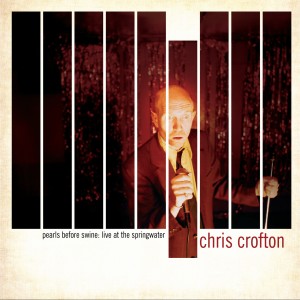 In this edition of the Playlist we chat with Chris Crofton about his debut comedy album as well as his unique view on life, its a very funny playlist so enjoy!
Visit Chris Crofton on his Website, Facebook, MySpace and Twitter.
Buy His Album Comedy Album Here!
Here's The Playlist:
1. Spook Houses– "Bad Sound"
2. Stellar Sons & Daughters– "Conquered"
3. Chris Crofton – "The Statue of Liberty's Vagina"
4. Chris Crofton– "Nobody Cares How YOU Cure a Cold"
5. Chris Crofton– "Traditional Blues Song"
Podcast: Play in new window | Download
Let me know your thoughts, email me Turrtle@EnterTheShell.com
Got Stitcher? We're on it! So get it! Stitcher is a award-winning provider of news and talk radio for your mobile phone, Stitcher is smart radio for your smart phone.
Visit Enter The Shell on Facebook, Twitter, YouTube and write us a review on Itunes.
Get a glimpse of what its like to Enter The Shell, by checking out the performances on the ETS Show by Clicking Here!
Here are some other ETS you might be into: