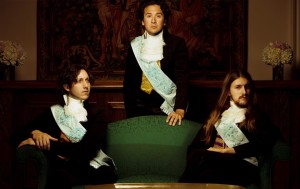 Its an all new pLAlist and we're catching up with Tyson from King Washington. It's more than the next step in the evolution of indie-rock. It's more than a salute to the music of yesteryear. It is truth forged by skill, kissed by pain, and caressed by love.
Visit King Washington on there Website, Facebook, Twitter, YouTube, MySpace and BandCamp!
Here's The Playlist:
1. The Bunny Hop – "How Does That Sound?"
2. Charlie Belle – "Get To Know"
3. King Washington – "Don't Expect My Love"
4. King Washington – "If you wanna get high"
5. King Washington – "The Overload"
6. King Washington – "Old Highway"
Enjoy and if you can, let me know what you think! Turrtle [at] EnterTheShell.com
Thanks Again to Noho2 Studio for providing the space! Click Here to see the pictures from the show!
Visit Enter The Shell on Facebook, Twitter, YouTube and write us a review on Itunes.
Got Stitcher? We're on it! So get it! Stitcher is a award-winning provider of news and talk radio for your mobile phone, Stitcher is smart radio for your smart phone
To Save Podcast "Right Click and Save As"
Podcast: Play in new window | Download
Get a glimpse of what its like to Enter The Shell, by checking out the performances on the ETS Show by Clicking Here!
Might we recommend some previous shows & blogs you might totally dig: