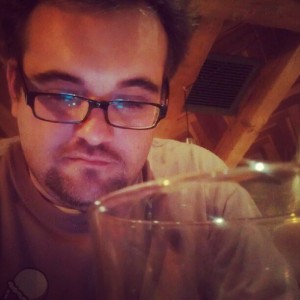 On this week's brand new episode of phoning it in we explore the lyric-less wonders of
the world by playing some of our favorite instrumentals. Instrumentals that have been
around for decades, and that have come back as samples in new generations of songs.
Plus, Darren is still having trouble with those between song bumpers.
Let's do the songs with no words. Here are my picks.
To Save Podcast "Right Click and Save As"
Podcast: Play in new window | Download
In the Space–by Janko Nilovic–this guy I believe is from France.  He's pretty well known around there and I also believe Europe.  Jay-Z has a song called Death of Autotune that sampled this song.
Grazing in the Grass–by Hugh Masekela–composed by Philemon Hou, but first recorded by Hugh Masekela.  This song is an awesome feel good song.
Soulful Strut- By Young Holt Unlimited

Feels so Good— by Chuck Mangione–this particular video is from his performance at the 1979 grammys.

Holy Thursday–by David Axelrod–this song was sampled by Lil Wayne in his song Dr. Carter.  It was also featured as one of the songs on one of the many radio stations in the video game Grand Theft Auto 4.
L'arlesienne Suite No.2: Farandole–by Georges Bizet–we can call this one Farandole for short.  I remember the band in middle school playing this song and I've always loved it.  The Farandole is an old dance that was made popular in Nice France.  It plays on fast moving beats and what not.  We can have people wikipedia it if they're that interested in it.  I like this song also because it's not a 45 minute symphony.
Ren and Stimpy Theme song–I don't know who wrote it, but I like this, and it's really short.

Charles Ramsey's 911 Call
Let me know your thoughts, email me Turrtle@EnterTheShell.com
Got Stitcher? We're on it! So get it! Stitcher is a award-winning provider of news and talk radio for your mobile phone, Stitcher is smart radio for your smart phone.
Visit Enter The Shell on Facebook, Twitter, YouTube and write us a review on Itunes.
Get a glimpse of what its like to Enter The Shell, by checking out the performances on the ETS Show by Clicking Here!
Here are some other ETS you might be into: