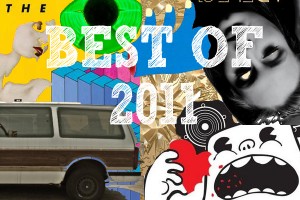 Behold! The best albums of 2011.
TURRTLE:
What a year it has been for music and Enter The Shell! Here is my personal list of the top 10 albums of 2011! I wish I could name all the acts that have been on the website, but then the writers would kill me! BTW, Thanks to Matt, Morgan, MAILO, and Andy!!!! I hope 2012 is as versatile as 2011! I don't know what the future holds, but I'm glad your along for the ride! -Turrtle
Honorable Mentions:
Dylan Champagne -Love Songs Of The Apocalypse vol 1

The Wellspring-The Wellspring EP

A House For Lions -I want us to be remembered
10) Annie Crane – Jump With A Child's Heart (This was the album Denim Dan would play before a show to get me into the mood!)
9) Wolves Like Us – Late Love (Morgan, you've done it again! I'm so glad you introduced me to the future of music!)
08) Jam Stain -Droppin' A Duce (Jam Stain truly defies vocals! Please see them live, you won't regret it!)
7) The Cool Kids -When Fish Ride Bicycles (Thank You Matt for introducing this band to me!)
6) Y Luv -How Chill Can You Let Go (I truly Love Y Luv! Your resolution should be to get on their mailing list!)
5) Greg Holden-I Don't Believe You (This Album was great and his video "Bar On A" was the best video! It took a while for another album to replace it from cd player!)
4) Katie Costello -Lamp Light (Katie Costello inked my most favorite song of the year "Dig A Hole")
3) Van Hunt -What were You Hoping For (I was waiting for this album!)
2) 200 West -The Season (I cannot contain my love for this band! I cannot wait for their next release)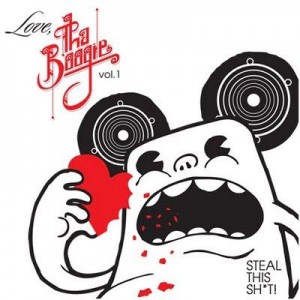 1) Tha Boogie – Steal this sh*t (I seriously stole it!)
————————————–
Morgan
It was quite difficult to whittle my list down to just 10 albums. Repeater, Anthrax , Wolves Like Us, Peter Murphy, Blutengle, The Active Set and a host of other bands released some killer albums this year. But, I must do what I must do. Here are my top 10 albums of 2011.
10) Ghost – Opus Eponymous
9) DEVOLVED – Oblivion
08) The Rope – S/T EP
7) The Boxer Rebellion –The Cold Still
6) Anthrax – Worship Music
5) Adele – 21
4) 40 Watt Hype – Push
3) Nick 13 – Self-Titled
2) The Dreaming – Puppet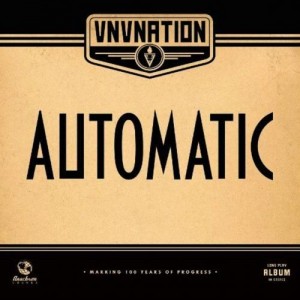 1) VNV Nation – Automatic
I've gushed about this album previously so I'll keep this highlight brief. VNV Nation continue to evolve and always seem to evolve successfully. There hasn't been an album yet that I simply can't listen to. Automatic is spectacular for the simple reason that the band accurately created a feeling of warmth with "cold" instruments. If you've never heard the band before, this would be a solid jumping off point into their previous material.
——————————————-
Mailo
10) Greg Holden- I Don't Believe You
09) Coldplay- Mylo Xyloto
08) Feist- Metals
07) Little Dragon- Ritual Union
06) the Black Keys- El Camino
05) Raphael Saadiq- Stone Rollin
04) Adele- 21
03) My Morning Jacket- Circuitial
02) Katie Costello- Lamplight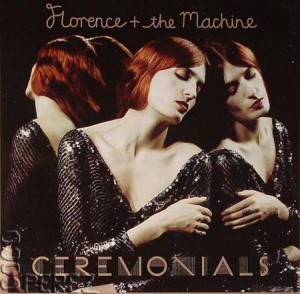 01) Florence + The Machine- Ceremonials
Although this album was just released, it blew me away! Florence's haunting voice, with that deep goth/pop sound gets me every time! "Never Let Me Go" is the song that got me at hello!
———————————–
Matt
Honorable Mention:
Foster the People – Torches
SBTRKT-SBTRKT
Lykki Li – Wounded Rhymes
Kasabian – Velociraptor
Foo Fighters – Wasting Light
Coldplay – Mylo Xyloto
The Cool Kids – When Fish Ride Bicycles
Young the Giant
10) Death Cab For Cutie – Codes and Keys
9) Arctic Monkeys – Suck it and See
08) My Morning Jacket – Circuital
7) Adele -21
6) Peter Bjorn & John – Gimme Some
5) Childish Gambino – Camp
4) Jay-Z and Kanye West -Watch the Throne
3) The Black Keys – El Camino
2) Fleet Foxes – Helplessness Blues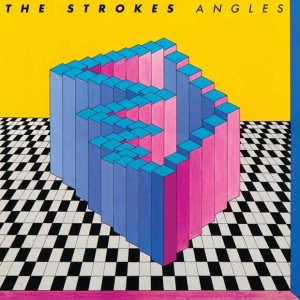 1) The Strokes – Angles
This year, the Strokes brought to the table an album that was not only the best of their career; it was the best album of the year as well. An impressive compilation of melodies, lyrics and clever songs, Angles brings a lot that has kept it in heavy rotation in my car/iPod/iTunes/ with my own voice in the shower since its release. It is certainly one of the most underrated albums of 2011, which is one of the reasons I have to rate it so highly…a chance to see one of my favorites make it to the top. I think it is one of those albums you may have to listen to a few times to fully appreciate, which may have led to its poor ratings, however it deserves to be appreciated since it is the best album of the year.
More on these albums, including reviews and podcasts…
———————-
The Strokes
Fleet Foxes
The Black Keys
Jay-Z and Kanye West-Watch the Throne
Childish Gambino
Lykke Li
Adele
Arctic Monkeys
Death Cab For Cutie
The Cool Kids
Foo Fighters
Kasabian
Coldplay
Florence + The Machine
Katie Costello
Raphael Saadiq
Greg Holden
VNV Nation
The Dreaming
Nick 13
40 Watt Hype
Anthrax
The Rope
Devolved
Tha Boogie
200 West
Van Hunt
Y Luv
Jam Stain
Wolves Like Us
Annie Crane
SBTRKT