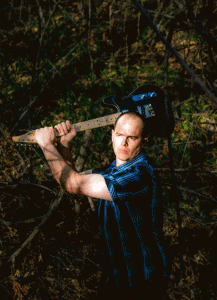 Sounding like a mashup of Disclosure and The National (I'm not kidding) Ryan D White and his second single "We Are the Dreamers" just can't sit still. Refusing to be pigeonholed, Colorado crooner/producer showcases his production chops with "Dreamers," a song that wears it's heart openly on the sleeve, yet keeps White's heartfelt, poetic, completely devoid of pretension aesthetic. "We Are the Dreamers" starts with a laid-back lounge drum machine beat, but quickly builds to the heart of the song. Two lovers on a moonless night, driven by love and a desire to build their own reality, one far removed from commercial neon..
Visit Ryan D White on his Website.
Visit Enter The Shell on Facebook, Twitter, YouTube and write us a review on Itunes.
Enjoy and if you can, let me know what you think! Turrtle [at] EnterTheShell.com
To Save Song "Right Click and Save As"
Podcast: Play in new window | Download
Got Stitcher? We're on it! So get it! Stitcher is a award-winning provider of news and talk radio for your mobile phone, Stitcher is smart radio for your smart phone
Get a glimpse of what its like to Enter The Shell, by checking out the performances on the ETS Show by Clicking Here!
Here are some other ETS you might be into: