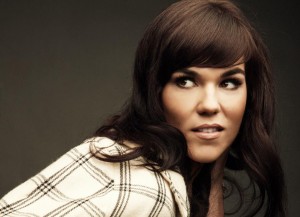 In contrast to her debut EP When The Bough Breaks, SUBDIVISION takes on a more aggressive and bold sound with a beat-based musicality and rhythmic vocal melodies. Lyrically, SUBDIVSION has fewer introspective and melancholy moments while capturing more visceral and primal expressions. Daena seems to throw herself headlong into love, the sensual, the unknown. In the chorus of "I'm No Good" Daena demands, "I wanna feel your heart beat for me". Gone are the misgivings of the richly layered When The Bough Breaks, replaced with SUBDIVISION's newfound courage.
Visit Daena Jay on their Website, Facebook, MySpace, YouTube and Twitter!
Visit Enter The Shell on Facebook, Twitter, YouTube and write us a review on Itunes.
Enjoy and if you can, let me know what you think! Turrtle [at] EnterTheShell.com
To Save Song "Right Click and Save As"
Podcast: Play in new window | Download
Got Stitcher? We're on it! So get it! Stitcher is a award-winning provider of news and talk radio for your mobile phone, Stitcher is smart radio for your smart phone
Get a glimpse of what its like to Enter The Shell, by checking out the performances on the ETS Show by Clicking Here!
Here are some other ETS you might be into: