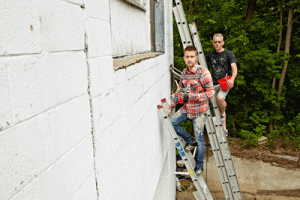 Father and son, Rick and Stephen Barton, are quite literally working man's rock and roll. When they're not on the road, the duo paints houses on the side to make ends meet and, possibly more importantly, to keep the band and music going.
Rick is rather well-known in certain circles for his songwriting and production on various projects, but he is most recognized for his impact as guitarist and founding member of Dropkick Murphys. Millionaires finds the perfect blend of Continental's influences including rock, punk, country, folk and blues. Rick's often personal lyrics and storytelling also contribute to set this record apart from the usual rock offering. Continental is a refreshing taste of American Rock and Roll that you won't want to miss!
Check out Continental on their Website, Facebook, and Twitter!
Visit Enter The Shell on Facebook, Twitter, YouTube and write us a review on Itunes.
Enjoy and if you can, let me know what you think! Turrtle [at] EnterTheShell.com
To Save Song "Right Click and Save As"
Podcast: Play in new window | Download
Got Stitcher? We're on it! So get it! Stitcher is a award-winning provider of news and talk radio for your mobile phone, Stitcher is smart radio for your smart phone
Get a glimpse of what its like to Enter The Shell, by checking out the performances on the ETS Show by Clicking Here!
Here are some other ETS you might be into: