I feel like new music doesn't just fall into your lap anymore. It used to be as simple and flipping on the radio and waiting. That's gotta be happening less and less considering radio has pretty much shit the bed. Can anyone honestly remember the last time they listened to the radio and heard a brand new track, because I certainly can't.
Scratch that. Yes I can, it was Pickwick on KEXP. But still, that was like two years ago so it doesn't count. Granted there are many more avenues to find music now, but there's really something about simply flicking the on switch of an AM/FM radio and finding magic. Finding this week's ARTIST OF THE WEEK was almost as simple as that.
I'm not what you would call an "avid tweeter". Sure I have a handle and what not, but I'm averaging a tweet a week which is a pretty good clip or me, so when I get a new follower, I tend to take notice. This week I got followed by a group of guys known as The Gents. I don't know why. I don't really care. All I know is after a little digging I came across their self-titled EP and damnit if I wasn't delighted.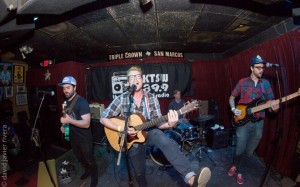 This week's ARTIST OF THE WEEK: The Gents. Let's kick things off with their opening track, which is available for free download on their Soundcloud, titled My Days. It's a harmony filled ditty that will get your feet tapping. No doubt about that at all.
The Gents are made up of these fine gents:
Matthew Blissard: Vocals, Guitar, Bass
Tyler Jordan: Vocals, Guitar, Bass
Kevin Manship: Vocals, Guitar
Martin McCain: Percussion
The Gents formed in the Texas musical capitol of Austin where they spend their nights wowing crowds with their heart felt Americana rock that is chock full of three part harmonies. All three of the fellas strumming away on their guitars also happen to be song writers so it's not surprising when a different member of the band steps up to take the lead on a track, you end up with something that has a completely different vibe. Their overall sound finds a sweet spot in the mix of folk, bluegrass, and southern rock. A song that sways more on the folky side and reminds me of the Barenaked Ladies in the best of ways is Week 2. The Barenaked Ladies never really got their due did they?
It's weird that this song sounds a bit like the Barenaked Ladies and is called Week 2 and the Barenaked Ladies' biggest hit was One Week…creepy.

Currently the guys are playing in and around Austin, hopefully soon they will branch out. Maybe even make their way to NYC so I can see them. Fingers crossed. For now, download their EP. It's catchy and fun as all get out.
Big Hugs,
Kelly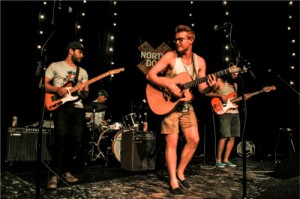 LINKS
http://thegentsatx.bandcamp.com/
http://instagram.com/thegentsatx