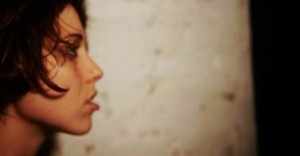 Guys, I've been busy as of late. Job is ended, moved out of my house, and to cap things off, I'm headed out East for the next few months. I've forgotten how hard it is to get all the ducks in order for a cross-country adventure. I'm ready for it though. I'm in need of a change both professionally and personally. LA wears a man down. In order to deal with all of stress lately, I've been in need of smooth jams to bring me down.  Luckily I've found an up and coming Boston duo that were nice enough to put their EP Black Gold out into the blogosphere for free. This week's ARTIST OF THE WEEK: Goldbloc. Let's start things off with their track Days Are Dreaming.

Goldbloc is a soul synth duo made up of producer GoldenHaus and vocalist Solei. It combines soul/ R&B style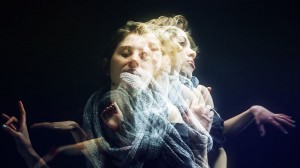 vocals with a trippy synth backing. Their first EP is a mere 4 songs that pack a real punch. The heavily layer vocals mixed with the haunting electronic backing makes for a great "kick back and relax" sound.  By far my favorite track is the EP's closer Dreams of Mine. The bass hits heavy and Solei's already trippy voice is manipulated to bounce from side to side while fading in and out. This track is a must listen, and I highly recommend using headphones to get the full experience.
I really like this EP. I've listened to it a few times already and it gets better with every listen. I highly recommend down loading it because, well it's great and it's free. There's no reason not to. I wish I could give a little more info on these guys but the fact is they are still quite small and there isn't a ton of info out there yet. Download this EP and then keep an eye out for more shows coming up, especially if you live in the Boston area. Sorry this is a short one next week guys, but next week I will be reporting back with a photo essay and some fun stories.
Big Hugs,
Kelly
Download the EP here
https://soundcloud.com/goldbloc
LINKS
 https://www.facebook.com/goldbloc
https://twitter.com/solei_music/media
https://twitter.com/GoldenHaus_