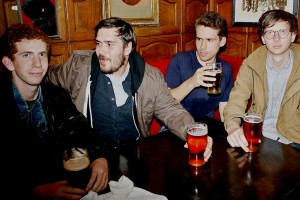 Well it happened. The Ramones are no more. Tommy Ramone, the last original member, passed away this past week. The Ramones were always in heavy rotation for me. I just couldn't get enough of those driving guitars with the catchy as hell hooks. Those were songs that I will always remember blasting as loud as I could while I bounced off the walls of my bedroom, yelling every along with every line.
Now they were an old band 15 years ago when I was jumping on my bed. They're an even older band now. But they never seemed so old that all of the original members should be dead. The Rolling Stones should be dead, but no, still alive and touring. In honor of The Ramones, I found the most Ramones-esque band I could. Today we celebrate those bastards by jamming to a band that has Ramones influence out the ass. This week's ARTIST OF THE WEEK: Parquet Courts. Let's start things off with the savage title track off their latest release titled Sunbathing Animal.

This Texas to New York transplant band has been killing it with their post punk/ punk garage rock that brings up my memories of sweaty basement parties and having warm beer thrown at me. It's the perfect way to get things going.

This Americana punk is of a bygone era, but it's about time it made a comeback. They've been gigging heavily in the NYC area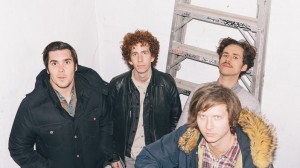 since 2011, tearing it up. Grantland even had the sack to refer to them as New York's Last Great Rock BandTheir previous album Light Up Gold is still my favorite. The track Donuts Only blows my mind. It's a minute and twenty-one seconds of trippy feedback followed by a violently pontificated rant about a store that only has donuts. It's like an angrier Craig Finn has taken the mic.
Check these guys out for sure. I highly recommend watching their full KEXP performance. It's a  banger.

Big Hugs,
Kelly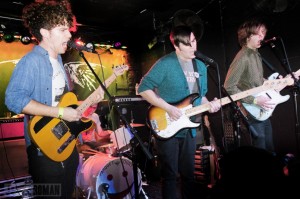 LINKS
http://parquetcourts.wordpress.com/
https://www.facebook.com/pages/Parquet-Courts/131054550418575