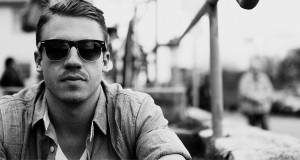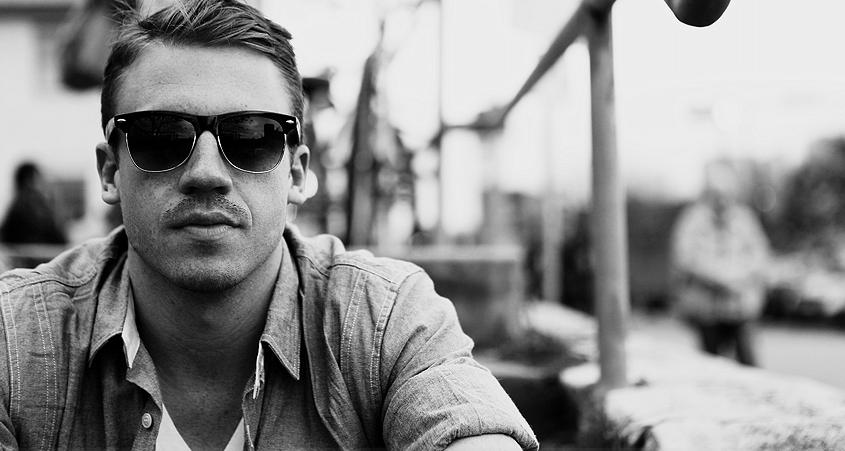 My hip-hop fascination is heavily attributed to a dude I grew up with in Seattle named Nick Weaver. In all the years I've known him, he's always been "plugged in". This guy's got any rapper of merit bumping in his headphones months before anyone else has caught on. He has an ear for the genre. Despite this, a few years back when he told me there was an up and coming Seattle rapper named Macklemore I should check out, I hesitated. I hadn't been into new hip-hop for a long time. Many had seen the mid 2000's, as a big leap forward for rap with artists such as Kanye West breaking into the mainstream, for me Kayne doesn't make the cut. While he'd been a great producer on tracks like Lucifer and Get By, I found myself tuning out whenever he opens his mouth. His lyrics are top 40 fluff. I was used to Biggie, Nas, and Method Man. Hell, I have never left the house without a copy of Ready To Die in slot one of my car's disc changer. That's right. I've got a disc changer. After my initial hesitation, I downloaded Macklemore and Ryan Lewis' 2009 EP Vs. Any doubts I had quickly faded. I should have slapped myself in the mouth then and there. Never doubt Nick Weaver. Never. Especially when it comes to music. Artist of The Week: Macklemore. Go.
While Vs. was the first I had heard of Macklemore, we have to start with his beginning. He emerged fresh out of college in 2005 with his first record titled The Language Of My World. He was part of a budding Seattle hip-hop scene coming up with the likes of Common Market, The Blue Scholars, and Grynch. The beats are heavy and hard hitting while Macklemore's baritone rasp flows effortlessly throughout. His opening track White Privilege sets the tone.
The album showed promise, it was clear the man had skill, but music is like any industry. People always want to know what's next. But Macklemore's music soon took a back seat in his life. Not long after the release of The Language of My World, Macklemore began heavy use of alcohol and cough syrup. In a recent interview he cites seeing Lil' Wayne and what he was able to accomplish as a heavy user of "syrup" was part of his reasoning for trying the stuff in the first place. Unlike Wayne, Macklemore's productivity dropped. What started out as something he used to only do at parties, had now consumed him. He was no longer able to control his usage. At the age of 25 he entered rehab. It was uncertain if there would be another LP.
In 2009 after getting clean, Macklemore released The Unplanned Mixtape. I am a fan of his, but a majority of songs on this EP feel gimmicky. It was a big departure from The Language of My World. Except for the song The Town, a somber tribute to Seattle and the people that live there. He reflects on growing up in the Seattle hip-hop community and how he was anxious to make noise as an artist, amongst those he had gown up watching on the stage. The Town also represents the very first of Macklemore's breathtaking music videos. I'm generally not a sentimental guy but his vids consistently tug at the heartstrings. This one makes me homesick as all get out. Seattle you will always be my home.

That brings us to the aforementioned Vs. EP. Released in 2010, it marked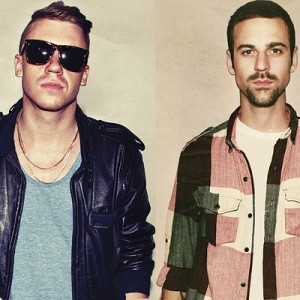 the first collaborative effort from Macklemore and producer Ryan Lewis. Vs. is a sample heavy EP featuring clips from contemporary artists including Red Hot Chili Peppers, The Killers, Beirut, Arcade Fire, and Caribou. The EP is solid throughout; the production from Lewis elevates Macklemore to a new level. Later that year a remixed version of the EP was released titled Vs. Redux in which the samples had been replaced with original instrumentals. Otherside is the standout track. Macklemore dives head first into his issues with addiction and depression with stories of both his and close friends' experiences with drugs and alcohol. The Chili Peppers sample has been substituted for a piano and drums accompanied by the angelic vocals of Fences front man Chris Mansfield. It is an upgrade for sure. The original music video has been reedited to include Mansfield.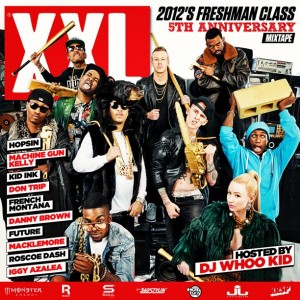 Vs. brought Macklemore notoriety outside of the Seattle scene. So much so that in early 2012 Macklemore landed himself dead center on the cover of XXL Magazine's Freshman Special issue. This past week marked the release of he and Lewis' first full-length collabo The Heist. Through and through The Heist is one of the most fun hip-hop albums I have heard in years. It is an all-encompassing party with a few slower tracks peppered throughout. One of the album's first singles Thrift Shop is the definition of a party song; great beat, soulful horns, killer hook, and Macklemore's trance inducing flow. The video has already garnered over eight million views.
The record also features Same Love a song that has found itself in the media as of late due to the fact that it is a commentary on gay rights movement. I'm usually not a huge fan of "issue" songs, but again, Macklemore never seems heavy handed in his messages and as a supporter of gay rights, this is defiantly a "stop and think" song that puts a human face to an issue that is often only used as a political platform for Washington Fat Cats…I really would like everyone to reintroduce the phrase "Fat Cats" into their everyday lexicon. Let's get out there and run with it people.
What makes The Heist even more impressive is the public's reception of the album. It was an entirely independent release. There was no major label, there was no big budget, and there was no marketing push. And yet, The Heist finds itself at #2 on the Billboard 200 hundred charts selling 79,000 copies in its' first week. Macklemore and Ryan Lewis are of the youtube generation. With technology the way it is, DIY is the now. The most important factor in a music career is swaying back to talent rather than simply having a contract. The Internet has made it possible to get independent music into ears that it never would have reached in years prior. Through skillful production, stunning videos and great lyricism, Macklemore and Ryan Lewis have far exceeded the expectations of everyone but themselves. I couldn't be happier for a couple of hometown boys. Seattle again has people turning their ears to it for new music, and I have a new album that will forever stay with the car. Found its' home right there in slot two. So it's win win.
With the baseball playoffs in full effect I'll leave you with My Oh My, the best thing to happen to Seattle baseball in ten years. I still get tingles when I hear the Griffey call.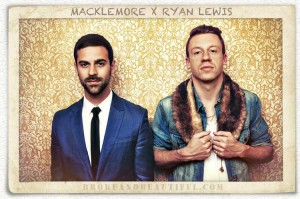 LINKS