T.I.
Grand Hustle: No Mercy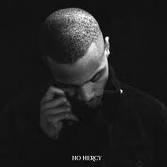 It's too unfortunate that T.I. was out of prison for less than a year before he was sent back. When the Atlanta-based rapper (whose real name is Clifford Harris) was released from his initial visit in December of 2009, it seemed the world was his – following the release of his 2008 hit Paper Trail he birthed the content of his latest album formerly named King: Uncaged, produced and acted in the crime film Takers and served as a product of reform and regret as the star of MTV reality show T.I.'s Road to Redemption. Following the incarceration of an artist, the rap world has boasted historic albums, but in this case T.I.'s seventh album No Mercy has proven to be fair at best. T.I. has no one to blame but himself.
Only a troubled man would sound so Jeckyll on one album and so Hyde on another. Where Paper Trail stood as defiant, epic and tenaciously clever in its lyrics; No Mercy is apologetic, full of grief and either juvenile or woe-is-me themes. On Trails, Harris versed songs about soaking up life, untouchable bad-assery and how not being poor anymore is just too damn awesome. On Mercy, Harris doesn't want anyone to feel bad for him, he wants us to know that he is aware that he is bound by his own wrongdoing, and he wants us to know over lackluster beats and sputtering verses. "There's no mercy for me/No crying myself to sleep/No mercy for me/Nightmares have become my dreams," the Dream sings on the title track, color me overdramatic.
T.I. has always has had his Southern rap accent set to gritty and on No Mercy, Tip tries his best to let it be known that even though he is a glass case of emotion he is still tough and rotten to the core, mixing timidly simple beats with anger rap, throwing out ego-boosters and quick jabs every chance he gets. "All I got is hard dick and conversation for you/I was just high, even lying when I say I love you," Harris raps over the Kanye West produced "Welcome To The World," which features both a West and Kid Cudi cameo.
It shouldn't even be surprising that T.I. is back in jail; No Mercy is his quintessential redemption album and that theme leaks from every nook and cranny, the type of work that only someone who has multiple stints in prison would put out. "How Life Changed" features a chorus reminiscing the (not-so-distant) law-breaking past of Harris that reformed criminals can bob their heads too. On the equally pro-salvation song, "Castle Walls," Christina Aguilera and Harris keep it real talking about the emptiness of wealth (I beg to differ) and the effects of jail time on a man's soul over a fading blissful horn section.
Rappers have gone to jail before. That means this type of grief-driven art has been done before. No Mercy is chock full of the just-released fervor that Tupac, Biggie and Gucci Mane have all done before. It seems fitting that a talented MC like T.I. would fit in that category, but he is in a special place. He released his album following a sentence and going into another, perhaps creating a new standard of crapulence. You have to take the bad with the good. The bad: as he enters jail again, Harris messed up a perfect opportunity to make a passionate, career defining record like others before. The good: In 11 months when he is released, he gets another chance.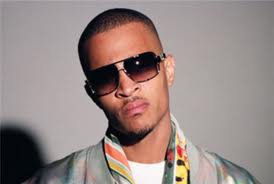 Buy the album at our record store on Amazon
Here are some other pages on EnterTheShell.com you may enjoy: