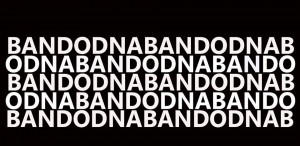 A veteran of the New York music scene, Chancius honed his live performance skills playing to crowds in the New York City subway system where he first started selling homemade demos. Fans of his music began to recognize him on the street as the subway musician with the striking vocals and memorable song lyrics. It was at this point that Chancius lent his vocals and song writing skills to the electro-rock outfit Automatic Duo. During his tenure as front man, Chancius toured towns and cities up and down the east coast. His soon to be released LP Bando is an 11 song an album that tells a tale of self-discovery and the meaning of being human in the 21st century.
Check out Chancius on their Website, Facebook, and SoundCloud!
Visit Enter The Shell on Facebook, Twitter, YouTube and write us a review on Itunes.
Enjoy and if you can, let me know what you think! Turrtle [at] EnterTheShell.com
To Save Song "Right Click and Save As"
Podcast: Play in new window | Download
Got Stitcher? We're on it! So get it! Stitcher is a award-winning provider of news and talk radio for your mobile phone, Stitcher is smart radio for your smart phone
Get a glimpse of what its like to Enter The Shell, by checking out the performances on the ETS Show by Clicking Here!
Here are some other ETS you might be into: