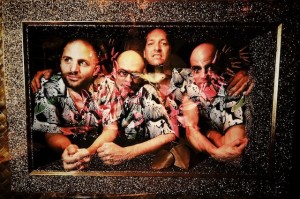 Yesssss! And more yes. F*cking A! Check out the balls to the wall surf-punk track "Sea Saw" by Swami John Reis & The Blind Shake. It's chalk full of driving, energetic, noisy goodness:
https://soundcloud.com/ravenhouseltd/01-sea-saw/s-oS5Mk
It's off their new album called "Modern Surf Classics" ( https://www.midheaven.com/item/modern-surf-classics-by-swami-john-reis-and-the-blind-shake-cd#.VLRmKsaRPzI ) and if this track is any indication this album is going rip. Not surprising considering John Reis of Drive Like Jehu fame is involved.
You can catch Swami John Reis & The Blind Shake live during their upcoming tour:
2/12 — San Francisco, CA — Bottom of the Hill
2/13 — Los Angeles, CA — The Satellite
2/14 — Long Beach, CA — Alex's Bar
2/15 — San Diego, CA — Casbah
2/19 — Minneapolis, MN — Turf Club
2/20 — Milwaukee, WI — Shank Hall
2/21 — Chicago, IL — Empty Bottle
2/25 — Brooklyn, NY — St. Vitus
2/26 — New York, NY — Mercury Lounge
2/27 — Washington, DC — Rock & Roll Hotel
2/28 — Philadelphia, PA — Underground Arts: Black Box
https://www.facebook.com/swamijohn.reis

-DZ